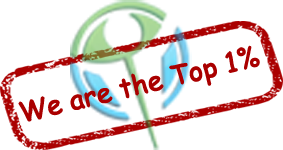 For the past couple of years, I have been concentrating on the Autonomic Nervous System (ANS), especially as it relates to how stress affects our workouts and how to manage it. Many, many hours of studying and researching led to implementing this strategy that we now call Pulsercise.
Recently, I realized that I needed to get back to studying the principles of fundamental human movement patterns, along with continuing my education of the ANS. It was time to dust off the books and wake up my brain!
Recently I came across an article titled "Are you the 1%?"
In that article it was stated that our industry is filled with continually changing trends. The "latest and greatest" boot camps or "ground breaking" body shred classes are just two examples. I have to agree with that since I have been in the industry for over 20 years.
He follows up that statement by noting that "what often gets lost in this industry 'noise' are the individuals in our industry (the 1%) that quietly and consistently producing positive results with their clients. These individuals do read and keep up with the pertinent industry information, but they do not subscribe to the ever-changing industry fads."
I am a 1% and so are the trainers at Positively Fit!
The changes we make in our clients are small and simple but have long term rewards. Our clients understand there are no quick fixes to overall health and wellness including long – term weight loss.
The fitness trends in the industry are now pushing individuals into unbelievable amounts of stress and thus creating more musculoskeletal issues and injuries. He also mentioned in his blog, "Individuals are told in a commercial or by a celebrity trainer to go out there and push yourself, train harder, just "do it' and, "if there is no pain, there is no gain."
Unfortunately, as a result, the fitness industry is becoming part of the problem of illnesses and injuries.
At Positively Fit, our goal is to help our clients to reach their goals, which vary from client to client, while reducing their risk of injury. Our responsibility to all of our clients is to educate them and guide them along while empowering them all without judgment. Not using just one method of training but adapting our training from session to session assuring our clients are adapting and recovering to the stress of the exercise session each and every time. Using multiple methods and an individualized approach ensures we are effective in making positive changes in our clients without injuries.
To start, we do a whole body assessment including body fat %, Skeletal muscle mass, movement pattern and muscle imbalances. We can also look at a person's nutritional status, toxicity status, mineral balance, hormone balance, sleep patterns and stress level. This strategy lets us make sure our method is not out of alignment with each person's ability to manage the stress of exercise along with everyday living activities.
There is no hype in the way we train… our training is not novel, trendy or hot. We look at the person as an individual. We train according to the individual's unique physiology. We are teaching our clients to train for the long haul that will produce the most positive, consistent, and pain-free results!
According to the author, there are nearly 157 million visits to doctor's offices for musculoskeletal conditions at a cost of $215 billion per year.
The author wondered and I have to agree, how many of these visits are attributed to our fitness trends!